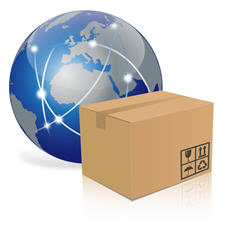 We do not ship all of our products internationally. But we are able to ship dry/non-liquid items (such as ceylon cinnamon, bee pollen, wooden spoons and dippers, beeswax) and 500g or smaller size honey in plastic containers to certain countires. Please contact us at sales@buy-honey-online.com and let us know the delivery country/city and the items you would like to order. (You may like to take a screen shot of what you have added to the shopping cart). We will let you know the estimated shipping fee. (Note: The shopping cart does not calculate international shipping costs.)

Our overseas customers love to connect with us whenever they are in Singapore. So, if you travel to Singapore (for business or leisure) and wish to order some honey from us, please contact us. We do deliveries of all our products to most addresses in Singapore (including hotels). For further enquires, please email us at sales@buy-honey-online.com. We would be happy to assist.
You may also like to know that our gorgeous honeybee themed gifts and craft supplies can be found online at BeeInspiredCrafts by Etsy. International shipping is available!
Thank you.
Bee Healthy